School Food Education
AUNI has a talented team of nutrition educators who partner with teachers and school staff to deliver food education programs and activities. These programs stress the importance of where food comes from, growing food, good nutrition, food culture, and provides an opportunity for students, staff, and community members to take a leadership role in promoting healthy lifestyles within school environments.
Nutrition educators work in 16 schools throughout Philadelphia and consistently introduce children to locally grown, fresh and nutritious food options.  Through our signature after-school activities — which include fruit stands, project clubs, cooking clubs, and garden clubs — students of all ages develop advanced skills and lead the charge of promoting a positive and healthy school culture. In addition to working with children, nutrition educators offer caregiver engagement events for parents and families during the school day as well as during out of school time hours.
AUNI's School Food Education programs are offered in partnership with the School District of Philadelphia's Eat Right Philly program with funding from the Pennsylvania SNAP-Ed program. Our program builds upon USDA SNAP-Ed resources such as MyPlate, the Dietary Guidelines for Americans, and Physical Activity Guidelines.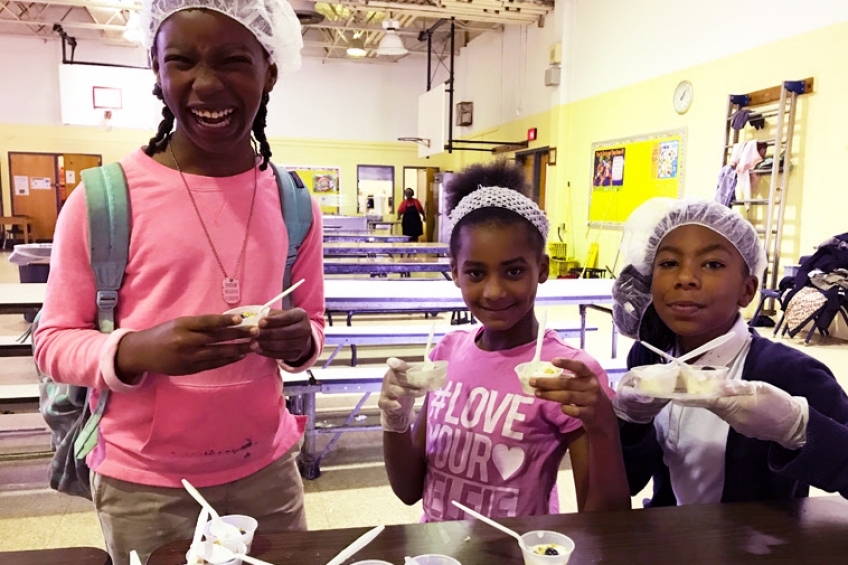 School partners 2019-2020 include:
Mastery Charter School-Shoemaker
Bartram, John High School
Bryant, William C. School
Comegys, Benjamin B. School
Gideon, Edward School
High School of the Future
Kenderton Elementary School
Lea, Henry C. School
Middle Years Alternative
Multi-Cultural Academy Charter School
Parkway West
Paul Robeson High School For Human Services
Sayre, William High School
Strawberry Mansion High School
The Workshop School
West Philadelphia High School