2021-2022 Shah Prize Winners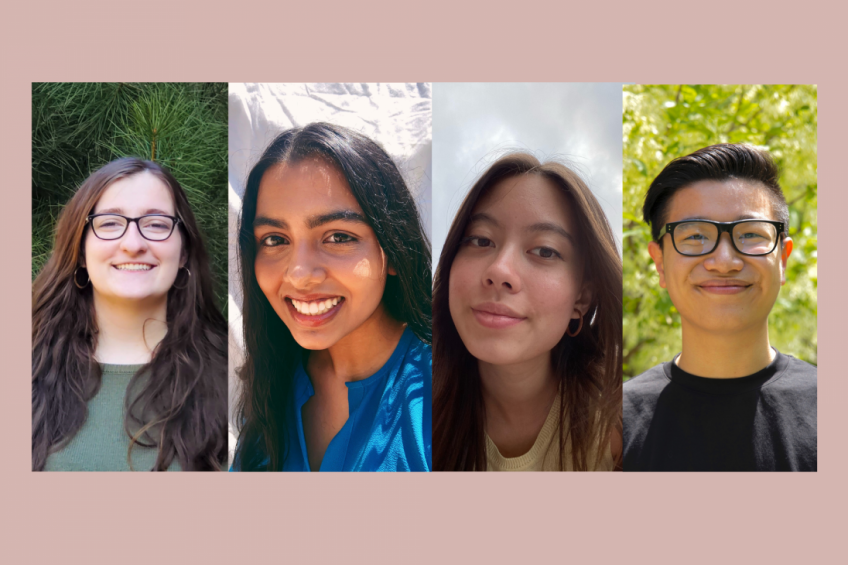 Nikita Bharati & Lorraine Ruppert
Nikita Bharati (C'25) and Lorraine Ruppert (C'25), through the Philadelphia Food Computer Project (PFCP), propose a program that will engage students at Netter's university-assisted community schools in STEM programming that integrates both computer science and nutrition/environmental science with the use of food technology education.
Steven Chen
Steven Chen (C'24) proposes an expansion of OurSpace, an initiative of the Netter Center that partners with Penn's LGBT Center, to provide a safe, inclusive, and empowering space for queer youth and allies across the Philadelphia School District through youth participatory action research internships and workshops on college access and career readiness, financial literacy, health, community building, and many other topics to uplift and support queer youth and allies. 
Jessica Ford
Jessica Ford (E'23) proposes a mentorship program led by Penn Engineering students for Paul Robeson High School students that will support their preparation for an engineering education and career by exploring different fields while building foundational skills in math and science.