UACS Sports, Fitness, and Health
In an effort to engage, educate, and empower our K-12 scholars for success, we recognize that physical education, physical activity, play, and health education are essential to youth development, academic achievement, and social and emotional well-being. The goal of the University-Assisted Community School (UACS) Sports, Fitness, and Health program is to create and implement a sustainable model for sports and fitness programming and partnerships – including after school, summer and school day PE/health class supports – that provides increased engagement in organized sports, physical activity and increased fitness.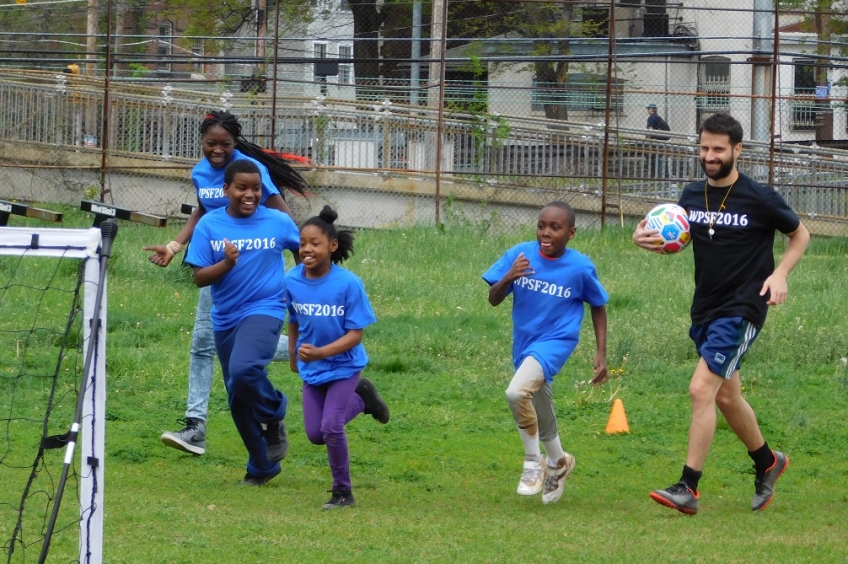 UACS Sports, Fitness, and Health currently consists of the following core activities: after school and summer sports programs, sports-based leadership development for high school students connected to K-8 sports programs, school-day physical education (PE) support, and school day health education. Combined, these develop and promote healthy habits, life skills, leadership, and physical literacy - the ability, desire and confidence to stay physically active for life. This work emphasizes mobilizing university academic and human resources, on-going planning with school day PE teachers and leaders, and increasing collaboration with Netter Center staff, such as our nutrition educators, health educators, and after school directors.
Undergraduate and Graduate Penn students with Netter Center part-time staff are recruited, trained, and placed in UACS sites to support school day PE/health classes, and facilitate after school and summer sports programs. Sports activities include, but are not limited to, soccer, basketball, flag football, volleyball, non-contact boxing, racket sports, and a variety of sport-related teambuilding games and activities.
For more information, please contact:
Director of UACS Sports, Fitness, and Health Paulette Branson at pbran@sas.upenn.edu or (215) 837-3709