Marie K. Bogle Scholarship sponsored by Penn VIPS & Business Services
To apply for the Marie K. Bogle Scholarship, please:
submit this online form, and
have a teacher, program leader, or other adult complete this recommendation form and send to Isabel Mapp at sammapp@upenn.edu.
EXTENDED deadline to submit all materials: Monday, May 22, 2023
Goal:
Provide scholarships annually to graduating seniors from Overbrook, West Philadelphia, West Catholic, Parkway West, Bartram, Robeson and Sayre High Schools.
Mission:
Help West Philadelphia high school students realize their dream of attending college by providing a scholarship to cover transitionary items needed as students adjust to attending college.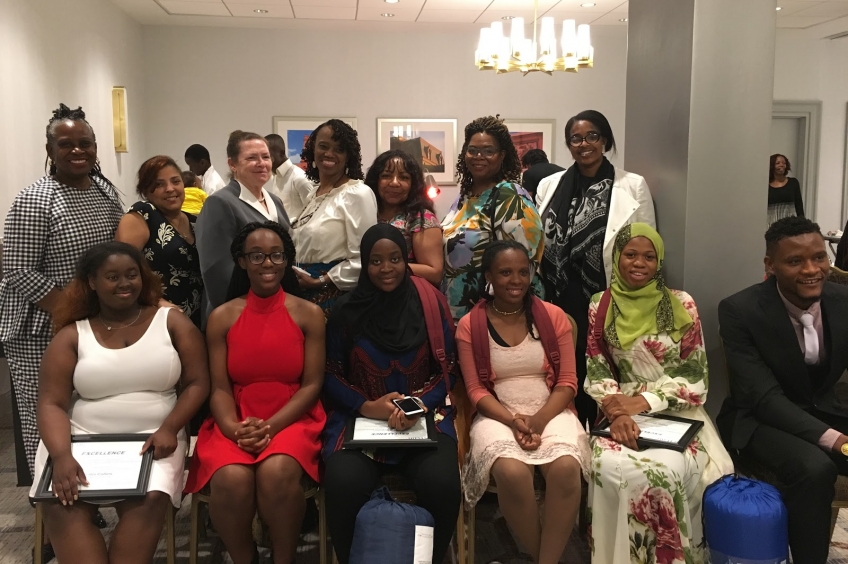 Objective:
-Hold fundraising events to underwrite the scholarships
-Host annual reception to honor awardees
-Coordinate a selection process to identify awardees
-Disseminate funds to student awardees
-Provide a Senior Seminar to help with the college planning process
Population:
West Philadelphia, graduating high school students, with an interest in and a history of performing community service accepted to an accredited college or university. Students must graduate from the following schools to be considered:
-Bartram High School
-Overbrook High School
-Parkway West High School
-Paul Robeson High School for Human Services
-Sayre High School
-West Catholic High School
-West Philadelphia High School
Eligibility:
Graduating high school seniors accepted by an accredited college or university with a history of community service and C or better grade point average.
Committee Activities:
-Annual awards reception and a Senior Seminar
-Fundraising
-Committee meetings held October-June
-Recruitment of scholarship recipients
-Planning for the senior seminar