2021-2023 Fellows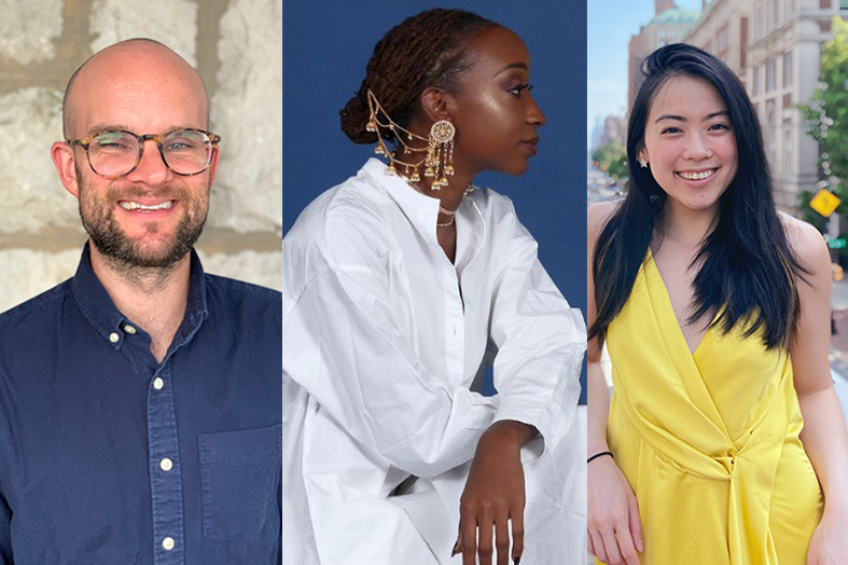 Joshua Davidson, City and Regional Planning, Weitzman School of Design
Faculty Advisor: Megan Ryerson, Associate Professor, City and Regional Planning, Weitzman School of Design
Joshua's research investigates how commutes may change, and thereby improve the socio-economic quality of life by isolating and expanding on three factors that generate "shocks" in the commuting environment: 1) the effect of adding new transit services to the existing network, 2) the effect of exogenous residential change, more commonly referred to as a forced move, or displacement, and 3) the effect of public health crises. In tandem with this research, Joshua will further develop the ABCS course he offered last fall titled "Transport Justice" to be offered again in Fall 2021 in the Department of City and Regional Planning.
Breanna Moore, History,  School of Arts and Sciences
Faculty Advisor: Kathleen Brown, Professor, History, School of Arts & Sciences
Breanna plans to create an ABCS Reparations Law Clinic/Research Seminar in which students partner with reparatory justice activists and community organizers to advocate for the implementation of reparations for descendants of enslaved Africans in Philadelphia and Pennsylvania 
Claire Wan, Reading, Writing, Literacy Division, Graduate School of Education 
Faculty Advisor: Gerald Campano, Professor, Literacy, Culture, and International Education Division, Graduate School of Education
Claire plans to lead a teaching and research based project on language, literacy, and power in schools, and particularly its relationship to Asian American identities and experiences. She intends to incorporate youth and family voices to explore community-based advocacy and activism and, in the process, co-construct scholarly understandings of these intersecting research interests.