University-Assisted Community Schools Network
The Netter Center works to create and strengthen local, regional, national, and international networks of institutions of higher education committed to engagement with their local schools and communities. In particular, the Netter Center's University-Assisted Community Schools (UACS) strategy has been adapted nationally and internationally to educate, engage, empower, and serve public school students, families, and community members with higher education institutions serving as the lead partners. In addition to network meetings, conferences, and technical assistance, the Netter Center regularly hosts colleagues from higher education, K-12 education, and community partners from around the country and globe who are interested in learning from and adapting the Center's work. 
In 2015, with the increasing number of colleges and universities mobilizing their resources to develop university-assisted community schools (UACS) and innovative university-community-school partnerships, the Netter Center, in collaboration with the Coalition for Community Schools and Rutgers University-Camden, organized a University-Assisted Community Schools Network. Approximately 70 higher education institutions are now part of this network, which aims to build a professional learning community among higher education leaders that shares resources and best practices to advance university-assisted community schools policy and practice.
,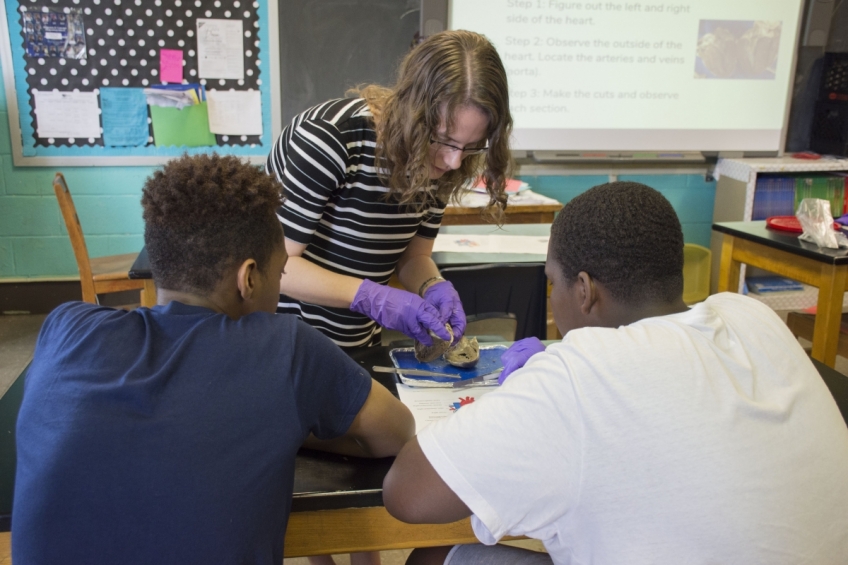 ,

UACS Network Goals:
Exploring current models of university-assisted community schools.
Join faculty members, administrators, and practitioners to share best practices.
Identifying the varying definitions and stages of UACS work.
Placing UACS in the current policy and reform landscape, and fitting UACS work within current education and school reform initiatives.
Consistent with these goals, among the specific topics the Network addresses are:
Defining the university's role as a lead partner, intermediary, or initiative leader;
Connecting academia to regular school day and after school programming through both teaching and research;
Funding and sustainability strategies;
Identifying platforms to share resources and best practices;
Exploring areas of collaboration among different UACS models and initiatives;
Best practices for Research and Evaluation; and
Management of undergraduate and graduate resources;
Meetings: UACS Network meetings are held once a month on Zoom, generally on the third Monday.
The Netter Center supports University-Assisted Community Schools Regional Training Centers on three-year funding cycles. University of Oklahoma-Tulsa served as the site of the first regional training center, beginning in 2008; Tulsa partners formed the Higher Education Forum of Oklahoma. IUPUI was selected as the second regional training center in 2011 and formed the Midwest Center for University-Assisted Community Schools. University of Connecticut was selected as the third regional training center in 2014 and established the New England University-Assisted Community School Collaborative.  UCLA was selected as the fourth center in fall 2017 and established the UCLA Center for Community Schooling. Binghamton University, part of the State University of New York (SUNY), was selected in fall 2020 as the fifth regional trainer center and is providing technical assistance across New York and New Jersey. Duke University, North Carolina Central University, and East Carolina University were selected as the site of sixth regional training center in September 2023, forming the Southeast Regional Coalition for University-Assisted Community Schools.
,

The University-Assisted Community Schools (UACS) National Network created a website in 2020 to share its work as part of the virtual Rise Up For Equity Summit on Community Schools and Family Engagement, organized by the Institute for Educational Leadership and the Coalition for Community Schools.  The content developed for this site mirrors the Summit's focus on equity and shares key details and information about UACS sites across the country. UCLA Center for Community Schooling hosts this website.
,

Since its founding in 1989, the purpose of Universities and Community Schools, a publication of the Netter Center, has been to help build an informal international network of academics and practitioners working, in different places and ways, to increase the contributions universities make to the development and effectiveness of community schools. View online issues of UCS here.
Interested in joining this Network or learning more about UACS Regional Training Centers: Contact Cory Bowman, Associate Director of the Netter Center for Community Partnerships, bowman@upenn.edu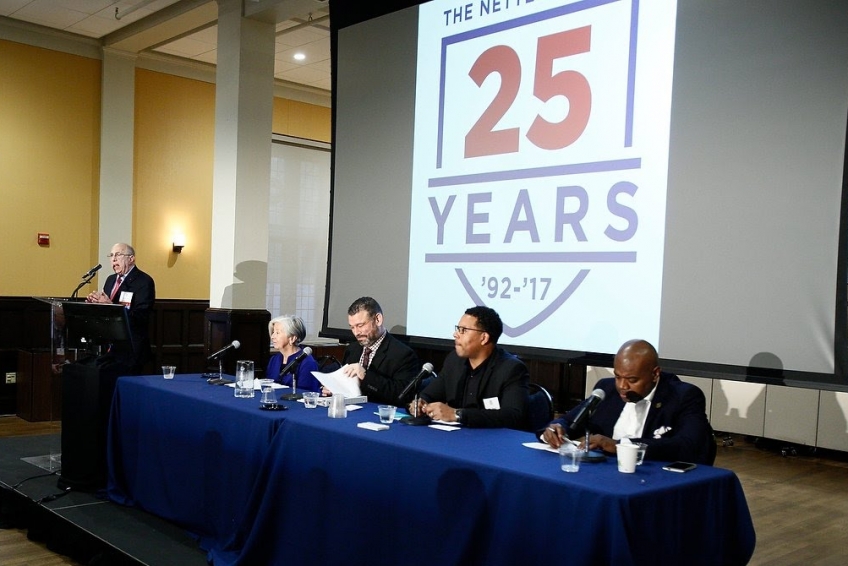 ,