Ira Harkavy, PhD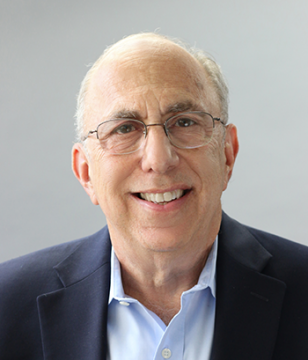 Associate Vice President and Founding Director
Ira Harkavy is Associate Vice President and Founding Director of the Barbara and Edward Netter Center for Community Partnerships, University of Pennsylvania.  As Director of the Netter Center since 1992, Harkavy has helped to develop academically based community service courses and community-engaged research projects that involve creating university-community partnerships and university-assisted community schools with Penn's local community of West Philadelphia.  Harkavy teaches in history, urban studies, and Africana studies, as well as in the Graduate School of Education.
Harkavy has written and lectured widely on the history and current practice of urban university-community-school partnerships and the democratic and civic missions of higher education. He has co-authored and co-edited twelve books: The Community Schools Revolution: Building Partnerships, Transforming Lives, and Advancing Democracy (2023); Higher Education's Response to the COVID-19 Pandemic: Building a More Sustainable and Democratic Future (2021); Academic Freedom, Institutional Autonomy, and the Future of Democracy (2020); The Local Mission of Higher Education: Principles and Practice (2019); Higher Education for Diversity, Social Inclusion and Community: A Democratic Imperative (2018); Knowledge for Social Change: Bacon, Dewey and the Revolutionary Transformation of Research Universities in the Twenty-First Century (2017, with Penn colleagues); Higher Education for Democratic Innovation (2016); Reimagining Democratic Societies: A New Era of Personal and Social Responsibility (2013); The Obesity Culture: Strategies for Change, Public Health and University-Community Partnerships (2009, with a Penn colleague); Dewey's Dream: Universities and Democracies in an Age of Education Reform (2007, with Penn colleagues); Higher Education and Democratic Culture: Citizenship, Human Rights and Civic Responsibility (2007); and Connecting Past and Present: Models of Service Learning in History (2000).  He is also Executive Editor of Universities and Community Schools.
Harkavy is the Chair of the International Consortium for Higher Education, Civic Responsibility, and Democracy; Chair of the Anchor Institutions Task Force; founder and member of the Philadelphia Higher Education Network for Neighborhood Development (PHENND) Steering Committee, Chair of the Paul Robeson House and Museum, and Chair Emeritus of the Coalition for Community Schools.
Among other honors, Harkavy is the recipient of the University of Pennsylvania's Alumni Award of Merit, Campus Compact's Thomas Ehrlich Faculty Award for Service Learning, New American Colleges and Universities' Ernest L. Boyer Award, a Fulbright Senior Specialist Grant, and three honorary degrees. Under his directorship, the Netter Center for Community Partnerships received the inaugural William T. Grant Foundation Youth Development Prize awarded by The National Academies and a Best Practices/Outstanding Achievement Award from HUD's Office of Policy Development and Research.
Harkavy received his B.A., M.A., and Ph.D. in History from the University of Pennsylvania.