Young Quakers Girls' Lacrosse
"The best teammates are people who can form relationships with people across the board. We had the chance to bond with people of many backgrounds, and we became better teammates. Learning to be part of a team is an invaluable gift. You can't get it anywhere else, not in the classroom, not hanging out with friends.  But it was something we could give our students."
-Tory Bensen, C'14, Women's lacrosse captain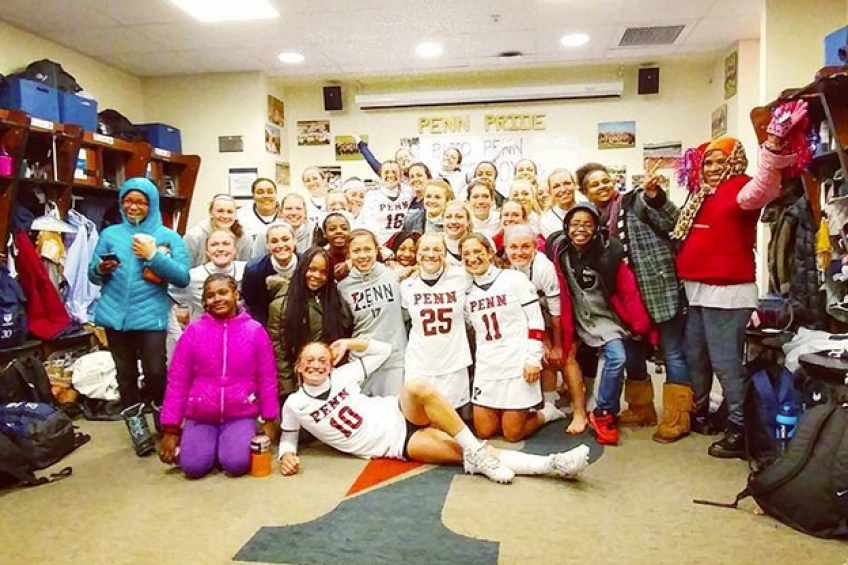 The Young Quaker's Girls' Lacrosse Team (GLAX) was newly introduced to the Young Quakers program in the 2013-14 academic year. The success of this first season can be largely attributed to the level of engagement across Penn Women's Lacrosse team and coaches. Participation included 32 Penn athletes and 26 girls from Comegys Elementary School. All of the Women's Lacrosse athletes maintained consistent participation throughout the season. Women Lacrosse players were organized into leadership accountability groups and 4-6 Comegys students were included in each group.
The following team standards guided the on-field and off-field curriculum:
Team First 
Accountability
Effort
Mental Toughness
Energy and Enthusiasm
Effective and Meaningful Communication
The season included two games and one half-time exhibition intrasquad scrimmage. At the end of the season, 93% of the Girls' Lacrosse Team at Comegys said they would like to continue playing lacrosse. 
To meet our Big Quakers, click here.